Noisy Book featured onstage at WWDC19
‍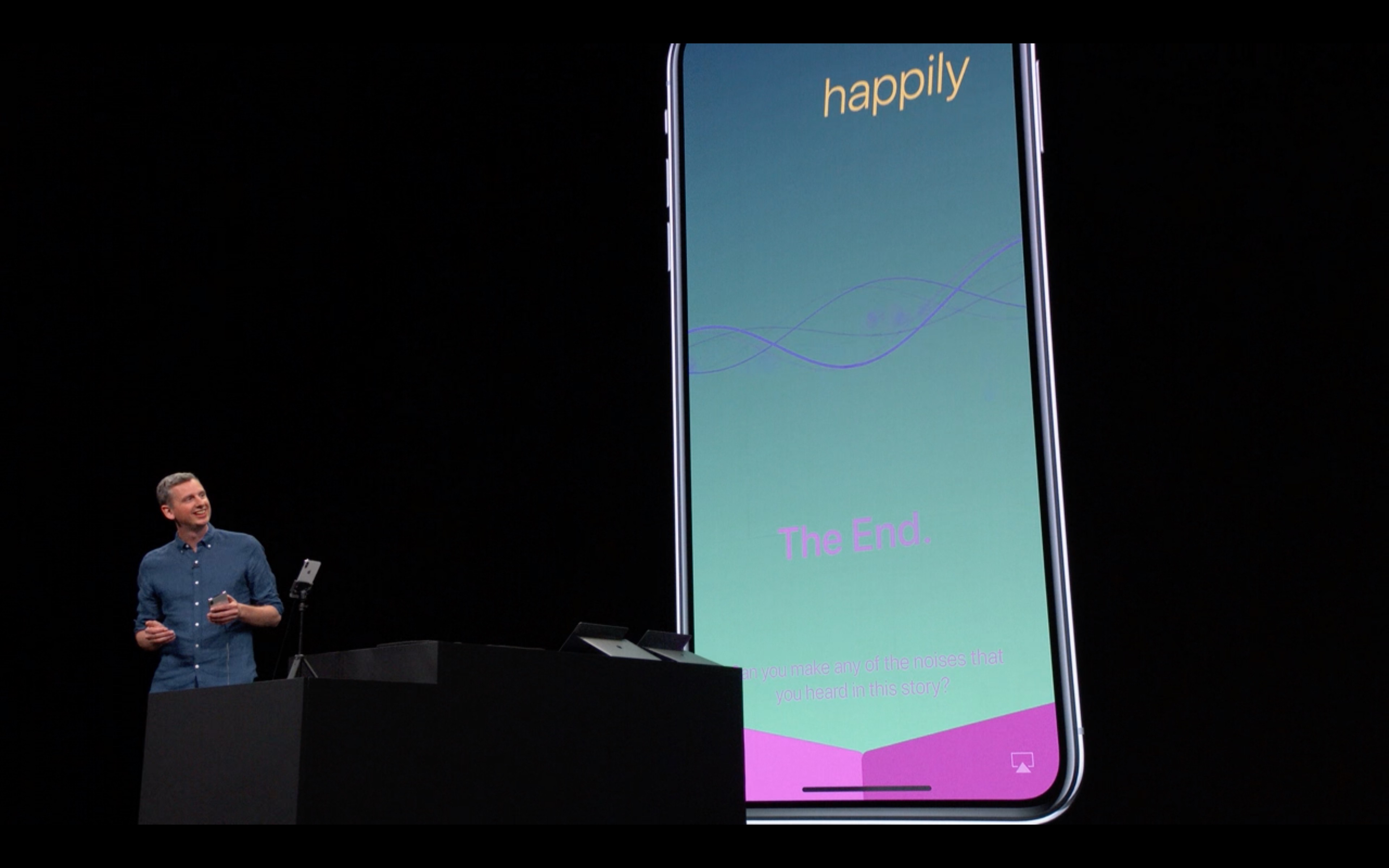 In June this year, Apple had their big developer conference - WWDC. Somehow, I was lucky enough to be chosen as an Indie Developer, to check out some of the secrets inside Apple before the conference - and then even more amazingly, they asked if I'd like to present some of my work onstage....
Well - I couldn't say No to that!
During the 2nd keynote of the day - Platforms State of the Union - I was super lucky to be chosen to walk on, in front of 5,000 people and present Noisy Book to the world.
You can find me on the WWDC video here - I show up at around 1 hour 24 minutes in:
Watch the Video over at apple.com
Now Available
Noisy Book launched in September 2019 - download it from the AppStore for free.
‍
‍