Noisy Book chosen by Apple as a Best of 2019 App
‍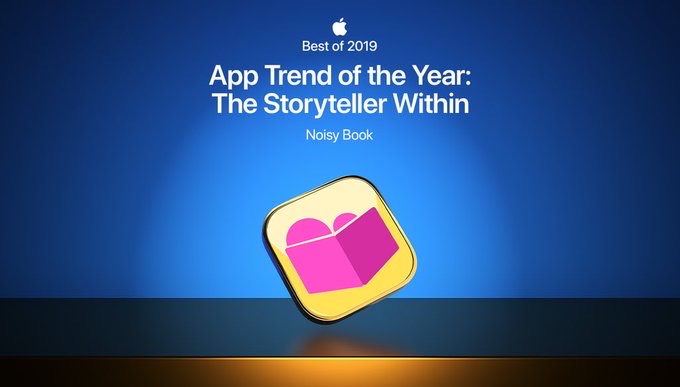 Every year Apple pick their favourite Apps, Games and Developers and showcase them around the world.
In 2019, Lumen Digital and Noisy Book where chosen out of millions of developers and Apps to be honoured with this prestigious award.
We featured in the Trends section, which this year was focused on 'The Storyteller Within' - a perfect category for Noisy Book.
Find more on the Apple site over here.
‍
‍
‍